Living in a block of flats? We install full-fibre infrastructure for landlords
Complete Fibre works with landlords to install fibre infrastructure in flat blocks, also known as MDUs/ Multi-Dwelling Units. You need this digital infrastructure (the cables and wiring that enable Internet Service Providers (ISPs) to connect homes to broadband) in place before you can buy a full-fibre broadband service.
Our single installation process enables multiple ISPs to connect and offer residents a choice of full-fibre broadband services. Each ISP simply plugs into the network we've installed, without further installation work. This reduces carbon emissions, minimises disruption, and future-proofs buildings. We support landlords to ensure all government legislation for resident buildings is met, including the Fire Safety Act 2021 and Building Safety Act 2022, and exceed industry safety and quality standards as 100% of our installations are audited.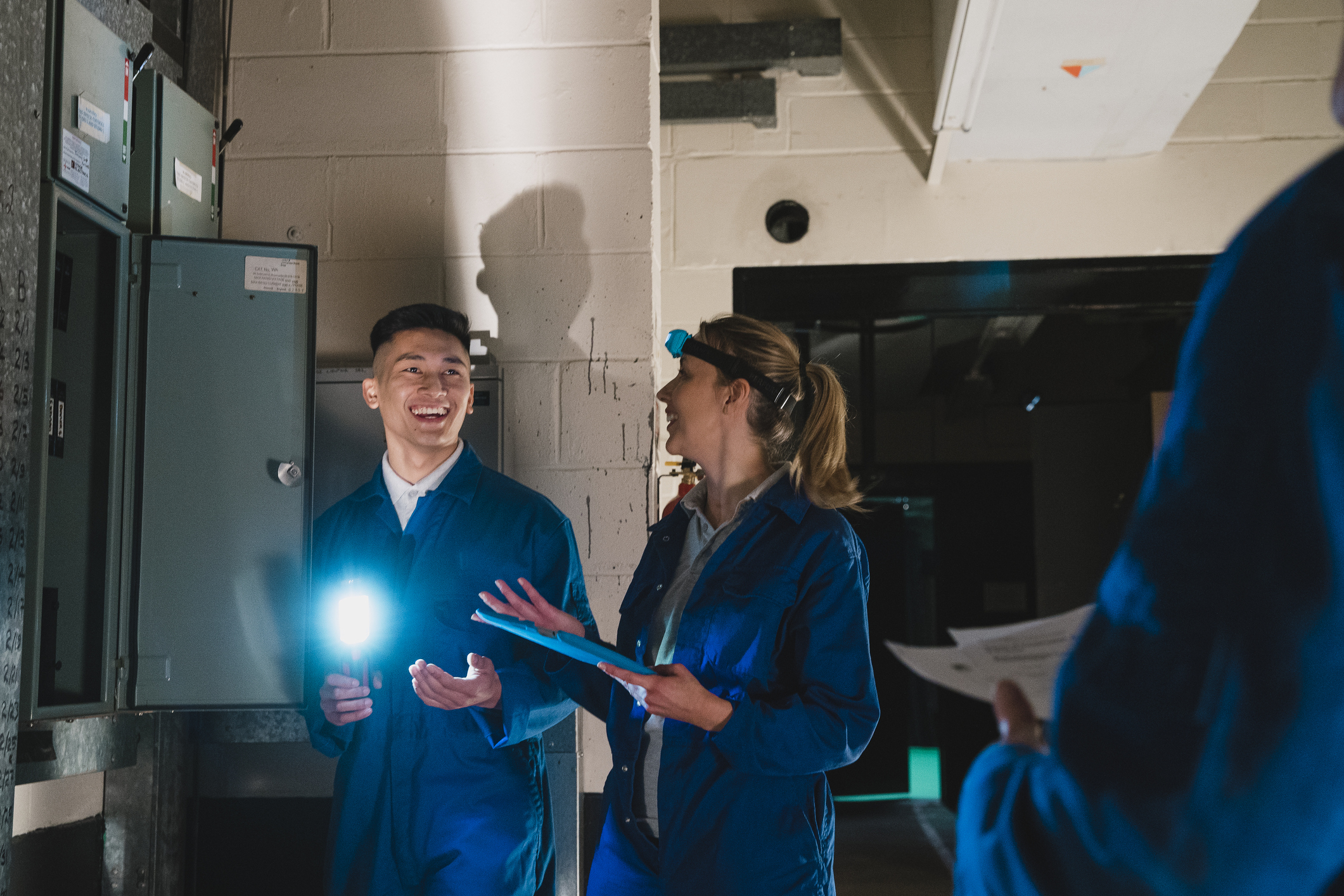 What is full-fibre broadband?
Full-fibre broadband uses fibre optic cables. It's the next generation of broadband internet technology, and replaces the old copper technology that is gradually being switched-off across the UK. Fibre cabling is often made up of a transparent glass material, that uses pulses of light to transfer information. Full-fibre broadband is much faster and more reliable, and your household can do more online and use more devices without it slowing down. So whether you want to learn, work, play, shop, watch or create, it provides a better online experience.
We work with landlords to install Complete Fibre
Complete Fibre installations are arranged by your landlord as they are responsible for the communal areas in blocks of flats. We work directly with landlords on their digital infrastructure strategy, and install Complete Fibre infrastructure in buildings that are viable on the landlords behalf.
If you would like to have Complete Fibre installed in your building, please reach out to your landlord who can get in touch with us directly.