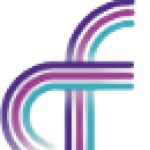 Location – Field Based (London, South East and surrounding areas) 
Salary: £32k-£38k per annum plus company benefits 
Hours: Full Time 37.5 hours per week 
We're looking for an FTTP Engineer to join our Operations Team and support with doing things the CTG way!
Who we are…
Complete Technology Group will help create a world where everyone is digitally included, and has access to reliable, highspeed broadband, safely. Join us as we partner housing associations and broadband providers, to positively disrupt the way services are installed to ensure everyone can access opportunities in education, employment, and their community, to live life well and reach their potential. 
Here's some insight into our company values and how they make us, us:
We have integrity with without compromise, 
Results are recognised, behaviours are rewarded, 
Commercial and ethical, that makes us different, 
We deliver results in the right way. 
Who you are…
We are looking for a motivated, team player. This role will play a crucial part in our operations workforce out in the field bringing our vision to life.
What you'll be doing:
Installation of optical fibre cable to residential premises
Install fibre optic cabling and equipment at the ISPs request and ensure full functionality
Live network fusion splicing using a Sumitomo 72c+ or similar
Testing of external and internal optical fibres to end customer premise in line with quality standards using EXFO OTDR/ILM/OLX/POWER METER or similar
Connecting external fibre optic cabling to ODFs
Assisting MDU build teams with installations
Produce, update and interpret records of daily work logs, data recordings and design schematics
Pre-wiring blocks internally or externally with the latest fibre technology up to the customer premise
Perform basic to complex troubleshooting and repair of live fibre systems under minimal supervision
Install enclosures and cable management as requested
Ensure all works comply with Health and safety standards
Ensure the use of tools is conducted in a safe manner, meeting the requirements for the operation of the specific equipment.
Conduct daily checks of tools, ensure they are safe to use and where applicable carry valid calibration certificates
Work as an individual and as part of a team to achieve targets and KPIs
How you'll be doing it…
Ability to work efficiently and effectively as an individual and as part of a team
You must be proactive, confident and a team player
Have excellent communication skills liaising with customers and partners
Live and promote our CTG Values and Behaviours
Have the drive and motivation, to push yourself to succeed in meeting SLAs for the business
Have a strong ability to work under pressure
Confident when working at heights of up to 15 metres
Must hold a full UK driving license for at least 12 months with no more than 6 points on your licence.
We can offer you…
25 days holiday plus bank holidays and an additional day for your birthday each year
Length of service increase to your holiday during your time with CTG
The opportunity to buy or sell holiday days each year
Bupa Private Medical Insurance
Life Assurance
Income Protection
Volunteer Days
Wellbeing Support with access to a virtual GP service, wellness & life coaches and EAP counselling sessions
Enhanced pension contributions
CTG Affinity Groups
We have our very own CTG Affinity Groups that you can join and will be led by you. Ultimately, these groups are formed to bring our people together that have a similar connection and passion on a specific topic to help with what's important to you, whilst making sure you are heard. Here's more insight of our four Affinity Groups and what they focus on:
Complete Community: Learning and celebrating various cultures & beliefs
Complete Unity: Equality between genders, sexual orientation, age and life
Complete Accessibility: Understanding neurodiversity, disabilities, wellbeing and improving accessibility
Complete Forces: Networking and embracing our Veterans
CTG is an equal opportunity employer and strongly supports diversity in the workplace. All applicants will be considered for employment without discrimination and reasonable adjustments will be provided during the hiring process upon request.